Top Five Ideas for a Great Staycation
You don't need a fancy vacation to have fun and relax. You can plan a great staycation without spending a ton of money and with ease. A staycation can be more relaxing without the need for extensive holiday planning and then coming back home to a ton of chores. Vacations can be fun, but in some ways, such trips can be more tiring in the end.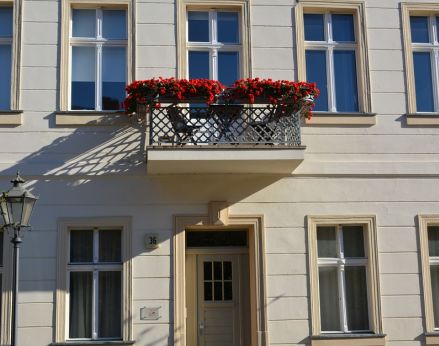 A staycation is a time you spend in leisure and fun activities within easy distance from your home and won't require you to stay overnight (if you don' wish to). A staycation can be very relaxing depending on what you plan for the day. Such trips can also be a great way to spend some quality time with your kids. Even couples can plan great staycations for just the two of them.
Consider these five ideas to plan a great staycation.
Go Camping
Camping is always a fun idea at any time of the year. But if you want to plan a great staycation then look no further than camping. No, it is not about finding a solitary forest spot and asking your kids to stay in tents or gather wood all day. There are many organized campsites now where you can go for a fun-filled day with kids and pets.
Let's say; you want to plan a staycation in Dallas. So, look for organized camping sites in the city where you can take your kids and family for a day of fun. Such camps also have fun facilities for adults. So, you can go there with your friends or just your partner too.
Plan a Picnic
When the weather permits it, planning a picnic can be a great staycation idea. You can go to a park in your city or even the beach.
Pack some sandwiches, crackers, fruits, juice boxes, chocolates, and anything else you fancy. You don't need to plan it excessively. Also throw in some sheets, blankets, games, books, and enjoy a nice staycation with your family. You can plan a picnic in your backyard too if you have a pool or a pond.
Go on a Food Trail in your City
Plan a food trail staycation, and your kids and partner are sure to love it. Choose a place for each of the three main meals for the day with some snack surprises thrown in the middle. Get up early and get dressed for the day with plenty of water bottles in tow.
Start with a hearty breakfast in a place which is famous in your city but where your kids haven't visited on any occasion. For lunch or dinner, if you don't have any new exciting place to visit (highly unlikely), then select one from your family's favorite places to eat.
Don't forget to squeeze in baked goods and treats throughout the day. End the food trail staycation on a sweet note with some delicious ice cream on your way home.
Visit a Theme Park
Visiting a theme park can take up an entire day. So, why not make a great staycation out of this trip? Choose one that your kids haven't been to before or someplace they want to visit again.
You can even choose one in your neighboring town or city. Stop by your kids' favorite dessert place on the way back to end the day nicely.
Go on a Shopping Trip
Yes, but not to the mall! Plan a great shopping trip staycation but with a difference. Choose to visit the flea market with your family if you have one in your city. Your kids can learn how to bargain and shop for really cool stuff along the way. End the day with a nice lunch of comfort foods before you head home. Even if you don't buy anything, the trip itself can be fun.
You can go on an organic food shopping trip or visit the farmers' market on a lazy Sunday. Spend the morning shopping for healthy ingredients. Then have a nice fresh lunch followed by a nap at home.