Top 5 Things to look for in a Family Holiday Park
A holiday is about actually doing nothing and still enjoying the day a lot. Sounds contradictory? Maybe, but it is what almost all of us secretly want from our peaceful vacations and holidays. It is agreed that all holidays cannot offer the same kind of quiet charm and moreover, it depends on your age and mood as well. But, typically a quiet setting with all green cover around and some spectacular wide angle view from a hill top or cliff and good food, luxury arrangements of rooms and some space for little ones to enjoy themselves, these all make a typical great holiday. Any great holiday park will provide you all of these and a lot more than that.
The summer seems still young and to make the most of these sun hazed days holiday parks in Kent, Cornwall, Sussex, Devon Bay, Somerset are some of the best destinations you can think of in the UK. While going out with your family in holiday parks obviously you would like to stay close to nature and all its charms. From the chirping of the birds to exposing yourself to the sun hazed greenery all around or just playing a little naughty role with your children, you let your affectionate side get loose here in the natural ambience of a holiday park.  Let us describe here five most crucial things to look for in a holiday park.
1.  A Green Cover
We yearn for the holidays particularly because we want to stay away for a few days from the boredom of urban life with its imposing skyscrapers and concrete ambience. But how such an ambience can be relaxing without nature surrounding your place to stay? A green pasture just in front of the beautiful cottage or a bit of green wilderness just over the hill slope next to your place or cool landscape garden with its collection of seasonal flowers and orchids or camping in Kent Coast, Wales, or Dorset, all of these must have soothing effect on the strained urban nerves and make a perfect ambience to spend a few days in your pace.
2.  Luxury Ambience
You may not much care about the home furnishings or polish on your wooden floor in your fast paced working schedule in the city. But when you are perfectly at peace and in a mood to share some great moments with them, you are likely to care for a luxury setting. Obviously, you won't like to compromise on space and practical living ease at any rate. Nothing should make you feel impoverished of comfort and ease. Make sure, that the holiday retreat offers nice beds for all of your family to get accommodated comfortably and look for bright rooms with glazed windows opening to the sunny side. The living space should be adequately furnished with comfort seating and entertainment options.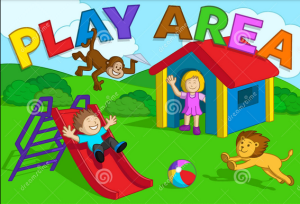 3.  Children's Play Area
When the elders will be busy in sharing their sensitive sides in the laid out mood of peace and plenitude, the little ones of the family obviously need something that can take care of their restlessness and feel their time with fun and merry. For this a well-equipped play area for children is must. A cool park with their favourite climbers, merry-go-round, rockers and swings can make a room for their enjoyment without requiring you to worry of their bad mood. Some holiday parks (www.wisegeek.com/what-are-theme-park-holidays.htm) also offer good in-house gaming centres for children with several board games and video gaming. When children can amuse themselves by gaming and playing you also can make the best of your holiday.
4.  On site restaurant or cafe
A cool corner of a restaurant or cafe to share some delicate charms of your togetherness is something you might have only thought to be possible in a time travel backwards. But, this can as well be a reality, bringing you a satisfaction that you never thought possible. Just make sure that the holiday retreat has a splendid little cafe or restaurant. A cafe in the open outdoor facing the lovely courtyard can just bring you a feel of a country home and there cannot be a better place to start the day while looking over the morning headlines beside your cup of coffee.
5.  Security barrier
Finally, it is the security arrangements of a place that must top the list of things you should look for before booking a holiday retreat. A flaw in security can not only ruin the entire holiday but it can as well prove to be disastrous for many days to come. Always make sure that the holiday park offers state of the art security arrangements for their guests.