Things to Do Pre and Post Cruise Trip
While Seattle offers a wide range of cruising options, it is much more than a city to depart from. In fact, Seattle has a plethora of hidden gems within the Emerald city, waiting to be discovered by the keen tourists. So, while your Seattle cruise tickets have already been booked, save some time to sightsee Seattle like a true tourist and find out what this beautiful city is really all about!
Beyond The Serene Cruises
Without a doubt, Seattle has a hundred interesting avenues for you to explore. Whether it's the Pike Place Market, the Museum of Pop Culture, the Seattle Center, or even the iconic Capitol Hill, you're sure to be mesmerized by the beauty of it all. If you wish to get to know the culture and really bond with the locals, step outside your comfort zone and walk through the bustling streets of Seattle! One thing's for certain, and you won't find a second to spare because there's so much to do!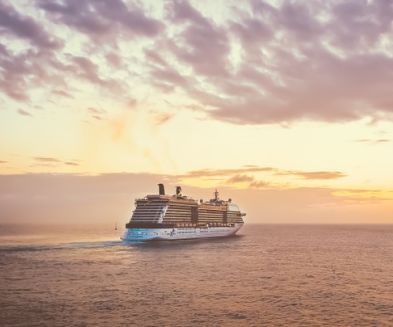 Pre-Cruise Shenanigans
Let's talk Seattle pre cruise trip now! Keep in mind that this itinerary is a very rough idea, and there is no specific order with which you should sightsee Seattle. However, keeping in mind that most tourists would like to get the basic sightseeing done within the first couple of days, let's get the most iconic sights out of the way.
1. Pike Place Market
Definitely, at the top of the must-visit attractions in Seattle, this is a sight for sore eyes. A hotspot for tourists and locals alike; this is the one place you will experience Seattle hospitality like none other. Presenting a myriad of artisan craft, technicolor flowers, small local shops, and live entertainment throughout, the Pike Place Market is one avenue you cannot miss.
2. The Space Needle
Some may argue that this landmark comes before Pike Place, but it's all relative! This city landmark stands tall and proud at the Seattle Center and offers a stunning view of the city from its observation deck. Built originally for the World's Fair in the year 1962, its historical relevance speaks for itself.
3. Museum of Pop Culture (MoPOP)
Make an appearance at the world-famous Museum of Pop Culture and gawk at the fascinating pieces of art even if you know nothing about it. Tour through the museum and pick up historical facts and intriguing anecdotes about the world of pop culture and its history while you're at it.
4. The Original Starbucks & Beecher's Handmade Cheese
Fuel up by making a quick pitstop at the world's original Starbucks and grab a latte while admiring the architectural feat that stands tall even today. If your tastebuds are tickling for a little flavor, get a bowl of Beecher's signature mac and cheese before heading out into the sun again!
5. The Elliott Bay
Now that we're getting closer to the cruise let's talk waterfront views! At the Elliot Bay, you will find an interesting array of gift shops and seafood joints- let your heart take you where you desire to be at. Jump on the Seattle Great Wheel to obtain sweeping views of the city. If you have children with you, make an appearance at the Seattle Aquarium and wave at the friendly aquatic animals.
Post-Cruise Activities
Now that you're off the idyllic cruise let's focus on some land-based sights that are less known to the world, but equally intriguing and immersive!
1. Discovery Park
Stroll through the beautiful park in Magnolia, which happens to be Seattle's largest park. A hidden gem, for sure, because not many tourists know about it. Take a selfie with the picturesque lighthouse in the frame and admire the wildflower meadows that surround you.
2. The Ballard Neighbourhood
A short cab ride (or even walk) from Discovery park is the lovely neighborhood of Ballard- famous for its Scandinavian roots and craft beer! That's right, grab a mug from the multiple distilleries and breweries at Ballard and walk through the artisan boutiques while soaking up the Seattle vibes like never before.
3. The Ballard Locks
The Ballard Avenue has an iconic Hot Cakes Molten Chocolate Cakery that must be tried out if you have a sweet tooth! And of course, the Ballard Locks (yet another typical must-visit attraction in Seattle) must be visited while on this avenue, that offers a view of Lakes Union and Washington in a stunning appeal.
Feel free to mix and match to fit your schedule and curate the itinerary of your dreams!