Reasons Why You Should Choose Helicopter Tour?
The first thought that comes to mind when doing helicopter tours in, it is very expensive and only rich ones could afford. At the end of this post, you will be easily convinced that it is a necessary activity and the price can be borne by any individual and it is worth it.
The biggest city in Washington State and the entire Northwest, Seattle is a seaport that occupies an isthmus between Puget Sound that leads into the Lake Washington and the Pacific Ocean. The city is famous for its strong coffee, a vibrant rock culture, signature attraction – Space Needle which is a 605-foot tall tower built for the World's Fair in 1962. There are other famous landmarks such as the historic Pioneer Square, the Seattle Aquarium, Pike Place Market and the city's waterfront. Below we have mentioned some convincing reasons why you need to book for Helicopter Tours Seattle.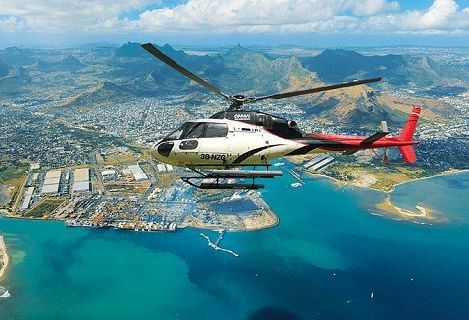 Helicopter Rides are Less Expensive than you think
You will not be burning your pockets much when you will be flying in a luxury helicopter within city limits. Your tour can cost you as low as $150 to 200 per person. The tour cost will depend on the route and length of the flight.
Ease of Booking
If you are planning to witness the magnificent views of the city with a helicopter ride, then there are multiple reputed tour operators available and you can easily find them online. Go through their websites to know about the booking option and tour information. You can able to compare various tour packages and book the one that fits your budget.
Massive Crowd during Holiday Seasons
If planning to visit Seattle during Christmas or New Year, then ready to face the holiday rush. During the rush, it is really tough to enjoy serene time away from the crowds. By taking yourself to the troposphere, you can easily leave the masses behind.
Sightseeing can be done at a Fast Pace
Rather waiting in long queues, helicopter tours in Seattle will help you to see all the landmarks in a short span. Apart from witnessing the Space Needle, various waterfronts and museums, everything that you wish can be seen from the skies.
Knowing the City Well
Sometimes you may feel lost in the streets, but when you are at the top, you will be able to get a better understanding of the city streets and altogether have a different view when gazing from the sky. If you understand navigation, your pilot will help you understand the city layout better.
Picture Perfect Views
To capture the breathtaking views of the snow-capped Mt. Rainier, Narada Falls, the Paradise View, and other famous landmarks, please carry a camera. From the ground, it is impossible to capture some of the grandest views.
Amazing facts from Experienced Pilots
If you are choosing helicopter tours in Seattle, you may think of some level of service provided by the pilot. The truth you will achieve beyond your expectations. The knowledge and the friendliness of the staff and the pilots will make you mesmerized. Riding in a helicopter is a personal sightseeing experience. The pilots will often point out fascinating landmarks and they are always happy to answer any queries. You can ask about the history, music culture, war stories and they will amaze you with their rich knowledge. They will tell you interesting stories of Jimi Hendrix, political stories, education, economy and what not.
A Memorable Experience
One need not have wings to fly for enjoying the aerial views of the beautiful city. A helicopter ride is a thrilling and luxurious experience that you want to cherish for a lifetime.
In all Popular Destinations, Traffic is Always Crazy Seattle is a big city and you would expect a large population and that leads to traffic. If your plan is to take a road tour, then there are chances that you can get stuck in traffic and you can spoil your day. The tour operators help you to reduce the travel time with a helicopter ride and you can have peace of mind while soaking in the beauty of the city.